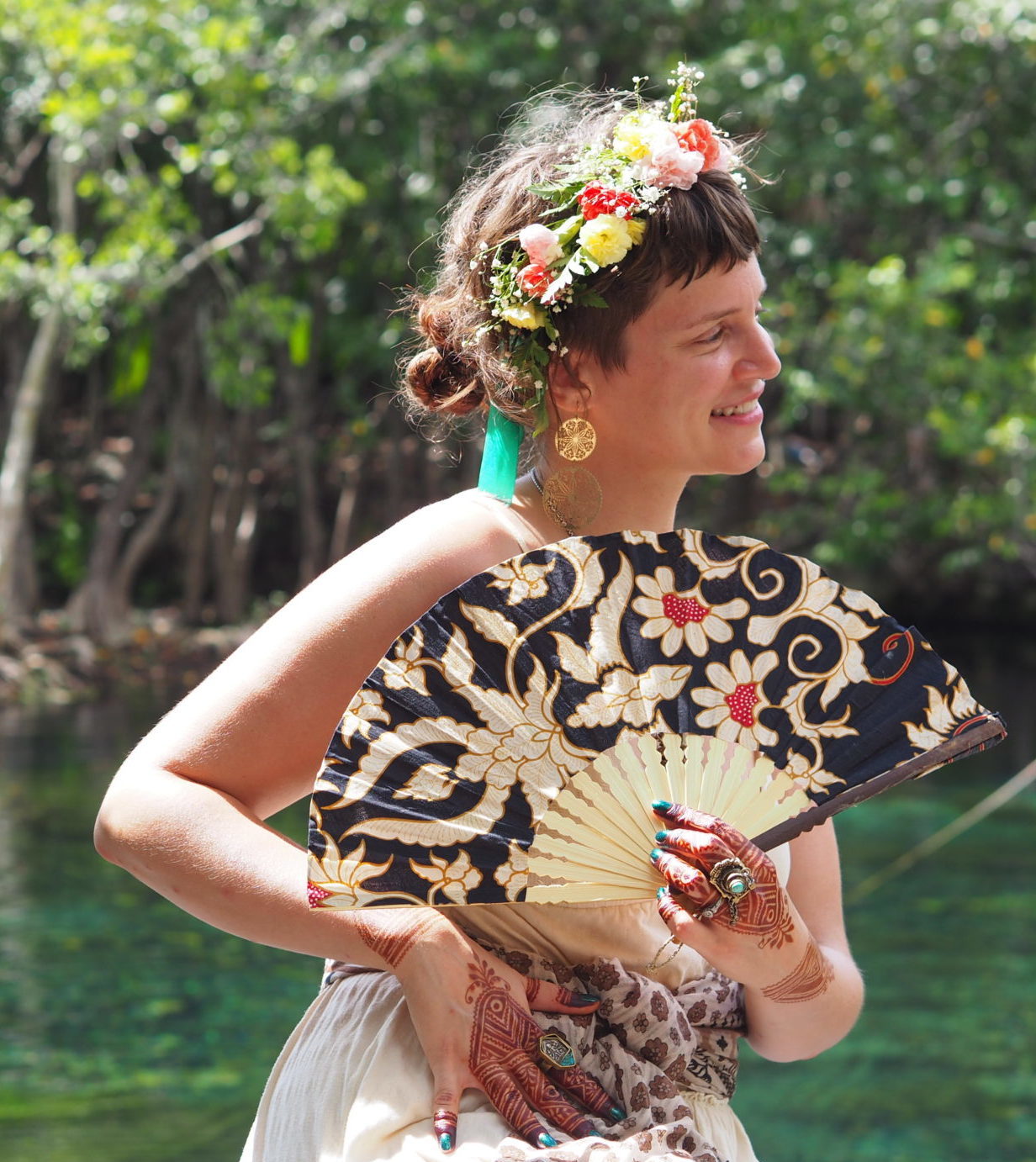 When Lindsay isn't painting, gardening, volunteering or running her new private psychology practice, she is dipping her toes into the enchanting ancient art of henna. She feels gratitude for the many incredible people that she has met while doing henna, and is also impressed with the relaxing qualities of applying or receiving henna (consider your body to be her version of an adult coloring book, hehe).
Lindsay takes great care in listening to what you are looking to achieve with your henna designs. On the other hand, if you don't have a design in mind, just ask her to impress you with a freestyle design! You won't be disappointed. In either case, she will leave you with an original henna design that suits your own individuality!
"Art and love are the same thing. It's the process of finding yourself in something that is not you."
Chuck Klosterman
When Kierra isn't spending her time drawing, or painting, she is pushing her learning edge to the limit to develop her skills as an exceptional henna artist. Naturally, she could not pass up an opportuntity to get creative with our team! In her eyes, henna is a beautiful form of art that anyone can use to express themselves. She is captivated by the cultural aspect of henna almost as much as she is with the art itself, and it is her joy to explore the endless possible designs she might offer you. To Kierra, henna is an escape from all obligation and a chance to free herself with creativity. She would be honored to bring the elegance of henna body art to your life!
"You can't use up creativity. The more you use, the more you have."
Maya Angelou
Interested in pursuing henna art professionally?
Edmonton Henna offers mentorship, training & casual contracts for local henna artists.
Who we're looking for…
Our team is seeking artists who are self-motivated, have their own transportation, and a flexible schedule (especially evening and weekend availability). Previous customer service and arts experience is helpful. However, no previous henna experience is required!
If you already have henna experience, please contact us with your resume, some pictures from your henna portfolio, a breakdown of your availability and confirmation that you have your own reliable transportation. ​
What does the training program entail?
Our training is tailored to each person's unique aspirations and degree of dedication. If accepted into our training program, you will be invited to negotiate a contract based on your personal development goals as an artist. It is entirely up to you to decide how much time you wish to dedicate to the art each week. If you are entering training in hopes of joining our team of artists, we will break down what needs to happen in order to make this possible for you!
Potential resources that are available to you are:
Private classes to develop your skill as a henna artist
Paid on-the-job training experiences, alongside an experienced artist
Involvement in our Meetup group, where you can practice alongside other artists
Support with promoting yourself & growing a fan base
Showcasing your skill and henna portfolio on our Website & Social Media
​

​Make your own schedule!

Those who successfully complete the training program may be offered a casual contract as a henna artist with Edmonton Henna, at a competitive hourly wage, depending on their level of skill and professionalism. Artists are also offered a bonus commission when specifically requested by clients, in addition to their hourly wage.

Please email info@hennamour.com for more information about our training program.